O que fazemos?
O geoturismo é uma forma sustentável de conhecer o património geológico e cultural de uma região. Neste sentido, realizamos passeios dirigidos a pessoas com e sem conhecimentos geológicos a sítios geológicos e outros locais de interesse.
As visitas são realizadas geralmente a pé, em passo tranquilo e em pequenos grupos, pelo que o percurso e a velocidade são adaptados às capacidades dos participantes. Além da apresentação e das explicações, haverá sempre tempo para uma troca animada de opiniões, tornando a visita uma experiência nova, bem como um evento cultural/científico, e promovendo a criatividade.
Os passeios são oferecidos nos seguintes idiomas: Português, Inglês, Alemão ou Espanhol.
Estamos à sua disposição.
Oferecemos visitas guiadas com geologia no interior do Algarve, ao longo da costa e em cidades.
Os nossos passeios destinam-se a todas as pessoas, turmas escolares, estudantes ou cientistas interessadas na Natureza e Cultura. Também podemos projetar atividades e rotas individualizadas e diversificadas de acordo com os interesses do cliente. Assim, é possível organizar visitas de estudo para turmas escolares, universidades e outras instituições. Os nossos passeios também são adequados para passeios de empresas. Os preços para tais promoções devem ser previamente acordados. Contacte-nos!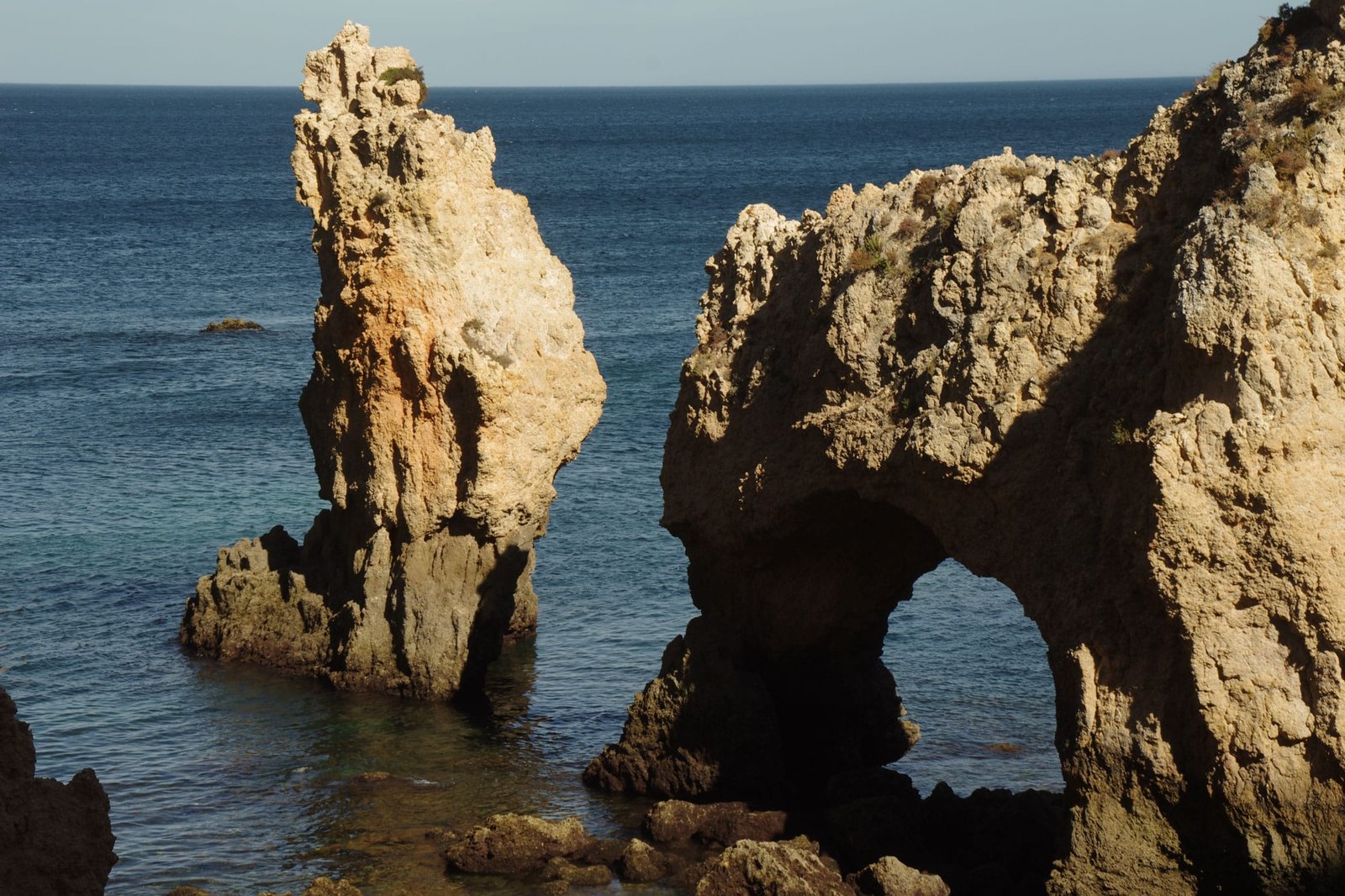 Localização
A nossa zona principal de atuação é o Algarve. Em breve iremos alargar a nossa oferta a outras regiões de Portugal como o Alentejo e o Centro.
Natural de Ravensburg, Alemanha. Vive em Portugal desde 1985.
Residente em Faro.
Geólogo, doutorado em Ciências da Natureza (Geologia e Paleontologia) pela Universidade de Stuttgart (Alemanha) – Tese sobre os corais fósseis do Jurássico Superior do Algarve.
Professor em diversas instituições de ensino superior em Portugal (até 2021).
Guia externo do Centro Ciência Viva do Algarve.
Prémio Melhor Ideia de Negócio, VI Congreso Internacional Científico Profesional de Turismo Cultural, Córdoba 2020.
Finalista do concurso Ideias em Caixa (CRIA, Universidade do Algarve), 2021.
Membro da PROGEO (International Association for the Conservation of the Geological Heritage) e da DPGA (Associação para a Defesa e Divulgação do Património Geológico do Alentejo e Algarve).
Membro do Conselho Consultivo do aspirante Geoparque Algarvensis.
Guia na mina de sal-gema situada em Loulé (visitas em língua alemã).
Línguas
Português, Inglês, Alemão, Espanhol.

Experiência
Realização de visitas de estudo e turísticas na área da geologia em Portugal.

Investigação
Publicações científicas nas áreas de geologia, património e turismo
Algumas publicações na área de geologia,
geoturismo e afins