Was machen wir?
Geotourismus ist eine nachhaltige Möglichkeit, das geologische und kulturelle Erbe einer Region kennenzulernen. In diesem Sinne führen wir geführte Touren zu geologischen Stätten und anderen Orten des Natur- und Kulturerbes durch, die sich an Menschen mit und ohne geologische Kenntnisse richten.
Wir bieten geführte Touren mit Geologie im Hinterland, an der Küste und in Städten der Algarve an. Die Besuche erfolgen generell entschleunigt zu Fuß und in kleinen Gruppen, wobei Ablauf und Geschwindigkeit auf die Teilnehmerinnen und Teilnehmer abgestimmt sind. Neben der Präsentation und den Erläuterungen soll immer Zeit für einen lebendigen Austausch bleiben, um den Besuch zu einem kulturellen und wissenschaftlichen Erlebnis zu machen und die Kreativität zu fördern.
Die Touren können in folgenden Sprachen geführt werden: Portugiesisch, Englisch, Deutsch oder Spanisch.
Wir sind für Sie da.
Wir richten uns an alle Menschen, Familien, Schulklassen, Studierende oder Wissenschaftler, die an Natur und Kultur interessiert sind.
Neben den hier angebotenen Touren können wir auch individuelle und abwechslungsreiche Aktivitäten und Routen nach Kundenwunsch gestalten. So ist es möglich, Studienbesuche von Schulklassen, Hochschulen und anderen Einrichtungen zu organisieren. Unsere Touren sind auch für Betriebsauflüge sehr geeignet. Die Preise für solche Unternehmungen müssen im Voraus vereinbart werden. Sprechen Sie uns an!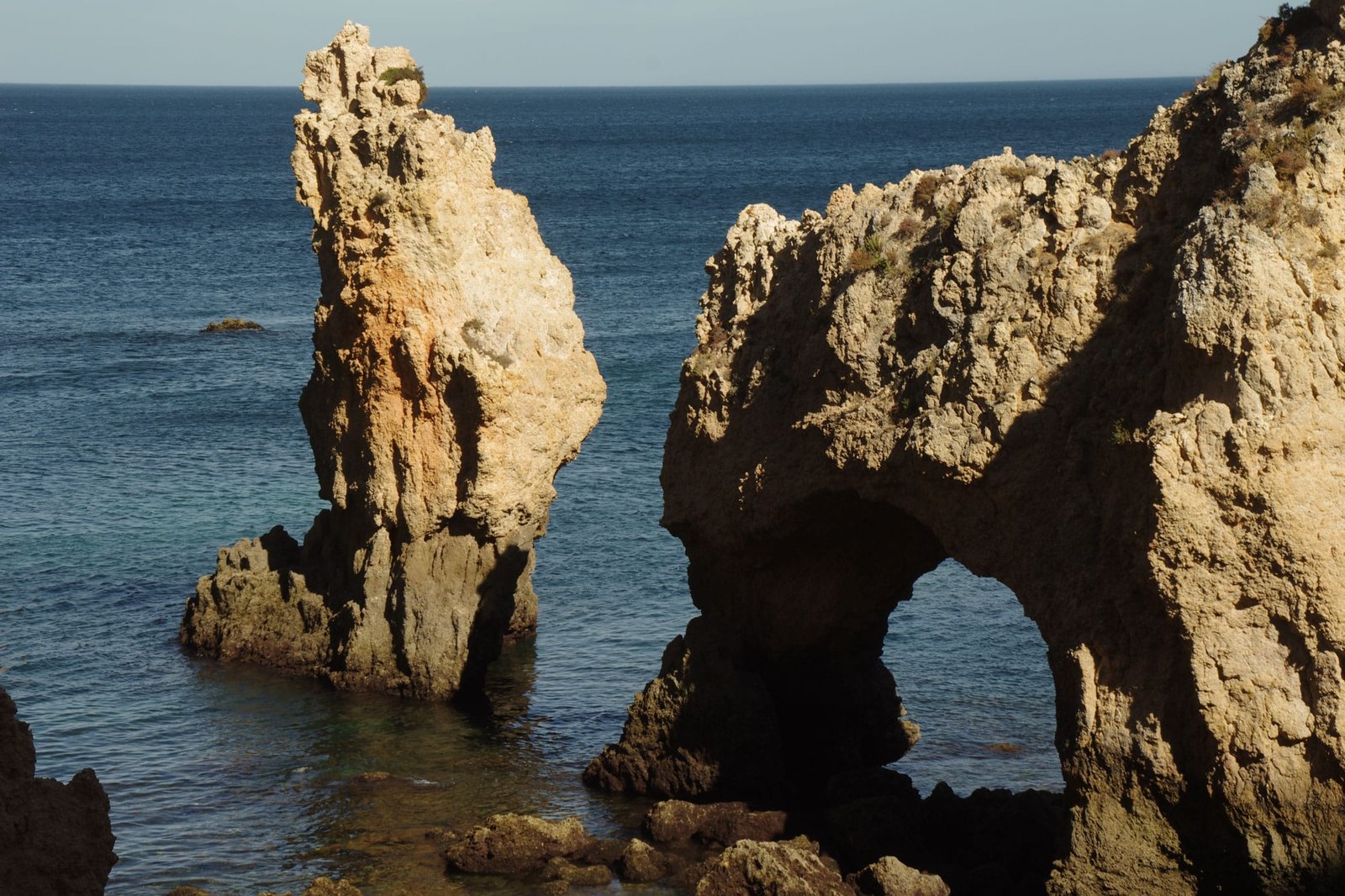 Wo finden unsere Touren statt?
Unser Hauptgebiet ist die Algarve. Demnächst erweitern wir unser Angebot auf andere Regionen Portugals wie dem Alentejo und der Region Centro.
Geboren in Ravensburg, Deutschland. Lebt seit 1985 in Portugal
Wohnhaft in Faro (Algarve).
Diplom-Geologe, Dr. rer. nat. (Geologie und Paläontologie) an der Universität Stuttgart; Dissertation über fossile Korallen aus dem oberen Jura der Algarve.
Professor an mehreren Hochschulen in Portugal (bis 2021).
Externer Führer am Centro Ciência Viva do Algarve (Faro).
Preis für die beste Geschäftsidee, VI. Internationale wissenschaftliche und professionelle Konferenz über Kulturtourismus, Córdoba 2020.
Finalist beim Wettbewerb für Firmengründer Ideias em Caixa (CRIA, Universität Algarve), 2021.
Mitglied von PROGEO (International Association for the Conservation of the Geological Heritage) und DPGA (übersetzt: Vereinigung zum Schutz und Verbreitung des geologischen Erbes von Alentejo und Algarve).
Mitglied des wissenschaftlichen Beirats des zukünftigen Geoparks Algarvensis.
Führungen im Steinsalz-Bergwerk von Loulé (deutsche Sprache).
Sprachen
Deutsch, Portugiesisch, Englisch, Spanisch.

Erfahrung
Vorbereitung und Durchführung von geologischen Studien- und touristischen Exkursionen in Portugal.

Forschung
Wissenschaftliche Veröffentlichungen in den Bereichen Geologie, Kulturerbe und Tourismus.
Einige Veröffentlichungen in den Bereichen Geologie,
Geotourismus und ähnlichen