¿Qué hacemos?
El geoturismo es una forma sostenible de conocer el patrimonio geológico y cultural de una región. En este sentido, realizamos visitas guiadas a yacimientos geológicos y otros patrimonios naturales y culturales, dirigidas a personas con y sin conocimientos geológicos. Ofrecemos visitas guiadas de interes geológico y cultural en el interior, en la costa y en las ciudades del Algarve.
Las visitas se realizan generalmente a pie, a un ritmo tranquilo y en grupos reducidos, por lo que el recorrido y la velocidad se adaptan a las capacidades de los participantes. Además de la presentación y las explicaciones, siempre habrá tiempo para un animado intercambio de opiniones, haciendo de la visita una vivencia cultural/científica y fomentando la creatividad.
Los recorridos pueden ser guiados en los siguientes idiomas: portugués, inglés, alemán o español.
Estamos a su disposición.
Ofrecemos visitas guiadas con geología en el interior del Algarve, a lo largo de la costa y en las ciudades.
Nuestras ofertas están dirigidas a todas las personas, escolares o científicos interesados ​​en la Naturaleza y en la Cultura. Además de los recorridos ofrecidos aquí, también podemos diseñar actividades y rutas individualizadas y diversificadas según los intereses del cliente. Por lo tanto, es posible organizar visitas de estudio para clases escolares, universidades y otras instituciones. Nuestras rutas también son adecuadas para viajes de empresa. Los precios de dichas promociones deben acordarse con antelación. ¡Contáctenos!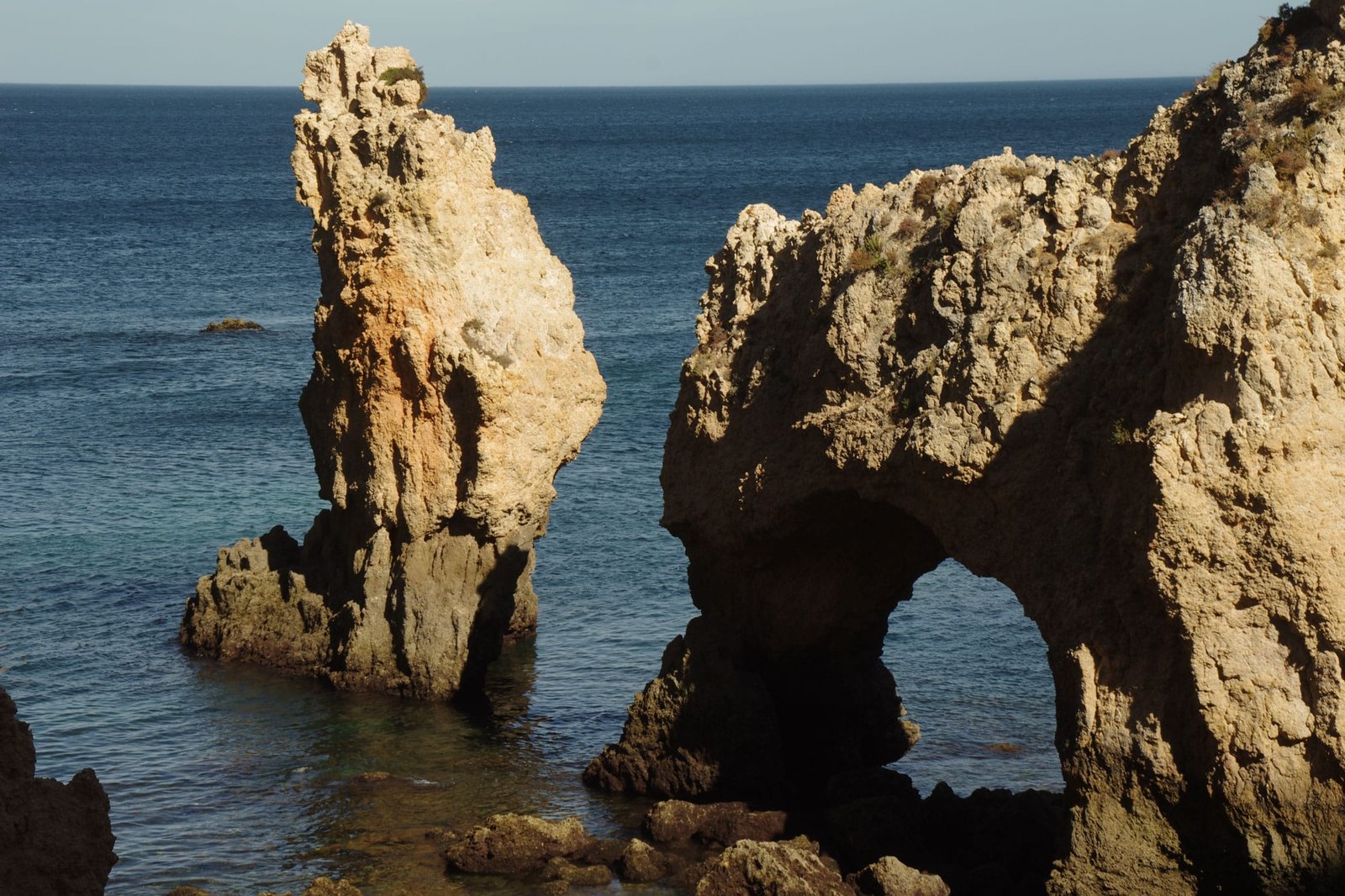 ¿Dónde se realizan nuestros recorridos?
Nuestra principal zona de actividad es el Algarve. Próximamente ampliaremos nuestra oferta a otras regiones de Portugal como Alentejo y Centro.
Nacido en Ravensburg, Alemania. Vive en Portugal desde 1985.
Residente en Faro.
Geólogo, Doctor en Ciencias Naturales (Geología y Paleontología) por la Universidad de Stuttgart (Alemania) – Tesis sobre corales fósiles del Jurásico Superior del Algarve.
Profesor en varias instituciones académicas en Portugal (hasta 2021).
Guía externo del Centro Ciência Viva do Algarve.
Premio Mejor Idea de Negocio, VI Congreso Internacional Científico Profesional de Turismo Cultural, Córdoba 2020.
Finalista en el concurso Ideias em Caixa (CRIA, Universidad del Algarve), 2021.
Miembro de PROGEO (International Association for the Conservation of the Geological Heritage) y de la DPGA (trad.: Asociación para la Defensa y Difusión del Patrimonio Geológico del Alentejo y Algarve).
Miembro del Consejo Asesor del aspirante Geoparque Algarvensis.
Guía en la mina de sal situada en Loulé (visitas en lengua alemana).
Idiomas
Alemán, portugués, inglés, español.

Experiencia
Realización de visitas de estudio y turísticas en el área de geología en Portugal.

Investigación
Publicaciones científicas en las áreas de geología, patrimonio y turismo.
Algunas publicaciones en el área de geología, geoturismo y afines
geoturismo e afins