What do we do?
Geotourism is a sustainable way to learn about the geological and cultural heritage of a region. In this sense, we carry out guided tours aimed at people with and without geological knowledge to geological sites and other places of natural and cultural heritage.
Our Tours are generally on foot, at a slow pace, and in small groups, with the course and speed being tailored to the participants. In addition to the presentation and the explanations, there is always time for a lively exchange to make the visit a new experience, as well as a cultural and scientific event, and to promote creativity.
The tours can be guided in the following languages: Portuguese, English, German or Spanish.
We are at your disposal.
We offer guided tours with geology in the interior of the Algarve, along the coast and in cities.
We address all people interested in nature and culture, families, school classes, students, or scientists. We can also design individual and varied activities and routes according to customer requests. So it is possible to organize study visits for school classes, universities, and other institutions. Our tours are also suitable for company excursions. Prices for such promotions must be agreed in advance. Contact us!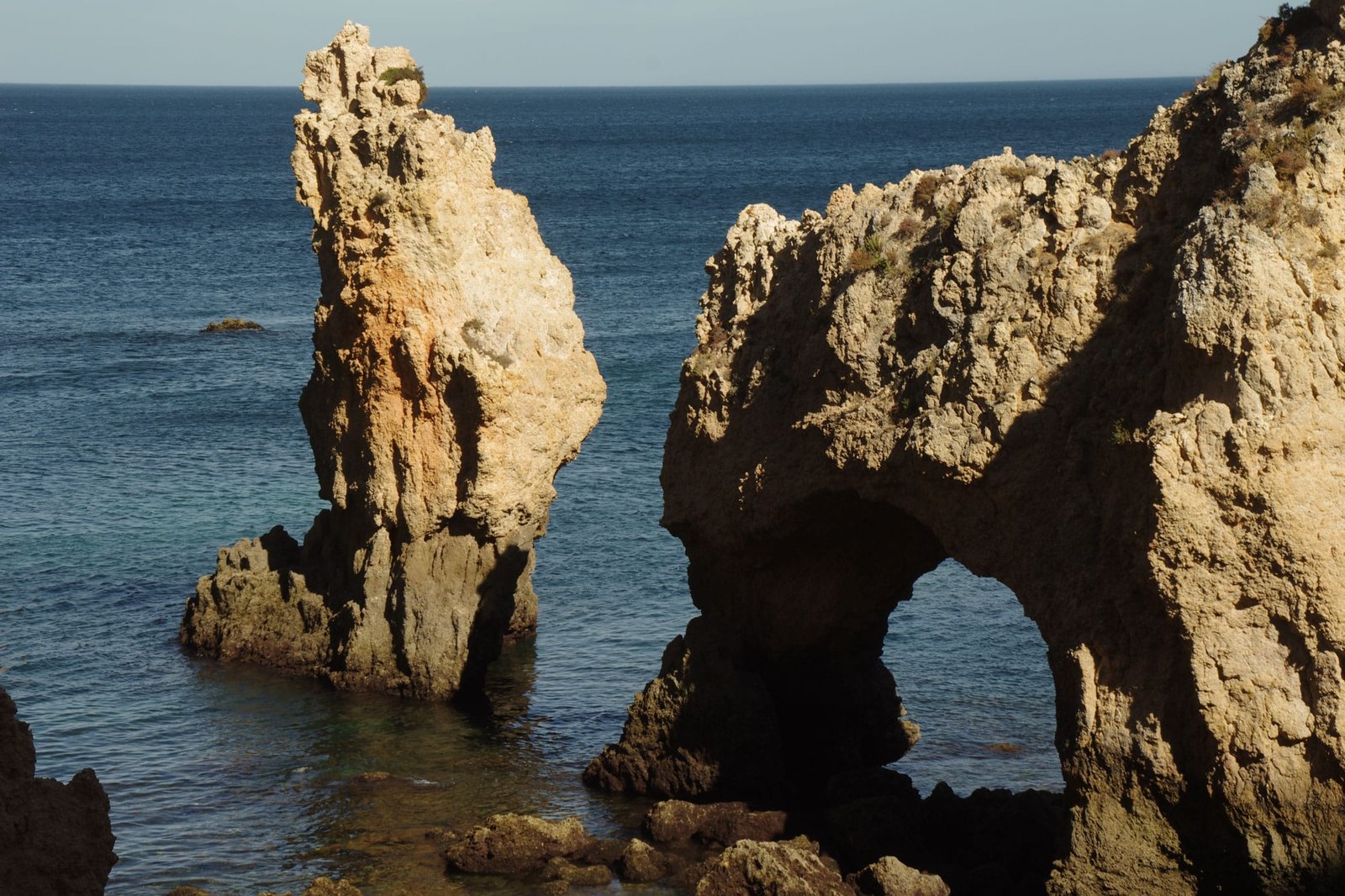 Localization
Our main area is the Algarve. Soon we will expand our offer to other regions of Portugal such as the Alentejo and the Centro region.
Born in Ravensburg, Germany. Lives in Portugal since 1985.
Resident in Faro.
Geologist, PhD in Natural Sciences (Geology and Paleontology) from the University of Stuttgart (Germany) – Thesis on fossil corals from the Upper Jurassic of the Algarve.
Professor at several higher education institutions in Portugal (until 2021).
External guide at the Centro Ciência Viva do Algarve (Faro).
Best Business Idea Award, VI International Scientific and Professional Conference on Cultural Tourism, Córdoba 2020.
Finalist in the Ideias em Caixa competition (CRIA, University of Algarve), 2021.
• Member of PROGEO (International Association for the Conservation of the Geological Heritage) and DPGA (Association for the Defense and Dissemination of the Geological Heritage of Alentejo and Algarve).
Member of the Scientific Commission of the upcoming Geopark Algarvensis.
Guide in the salt mine of Loulé (german language).
Languages
German, Português, English, Spanish.

Expertise
Preparing and conducting study and tourist visits in the area of geology in Portugal.

Research
Scientific publications in the areas of geology, heritage and tourism.
Some publications in the areas of geology,
geotourism and the like